RC Car Trio

The aim of this project was to design a set of mechatronics toys that showcases the capabilities of the Catia software. This trio of RC cars is based on three retro style models in order to highlight the surfacing capabilities of the software. The models referenced are the Mark I Mini, 1970 Volkswagen Beetle, and the Ferrari 250 GT Berlinetta SWB. The proportions were then levelled along each axes to create a more rotund form that speaks to the broader aesthetic of toy design.

Employer: Dassault Systèmes

Role: 3D Product Design Intern, individual project, internal electro-mechanical components provided.
CAD Process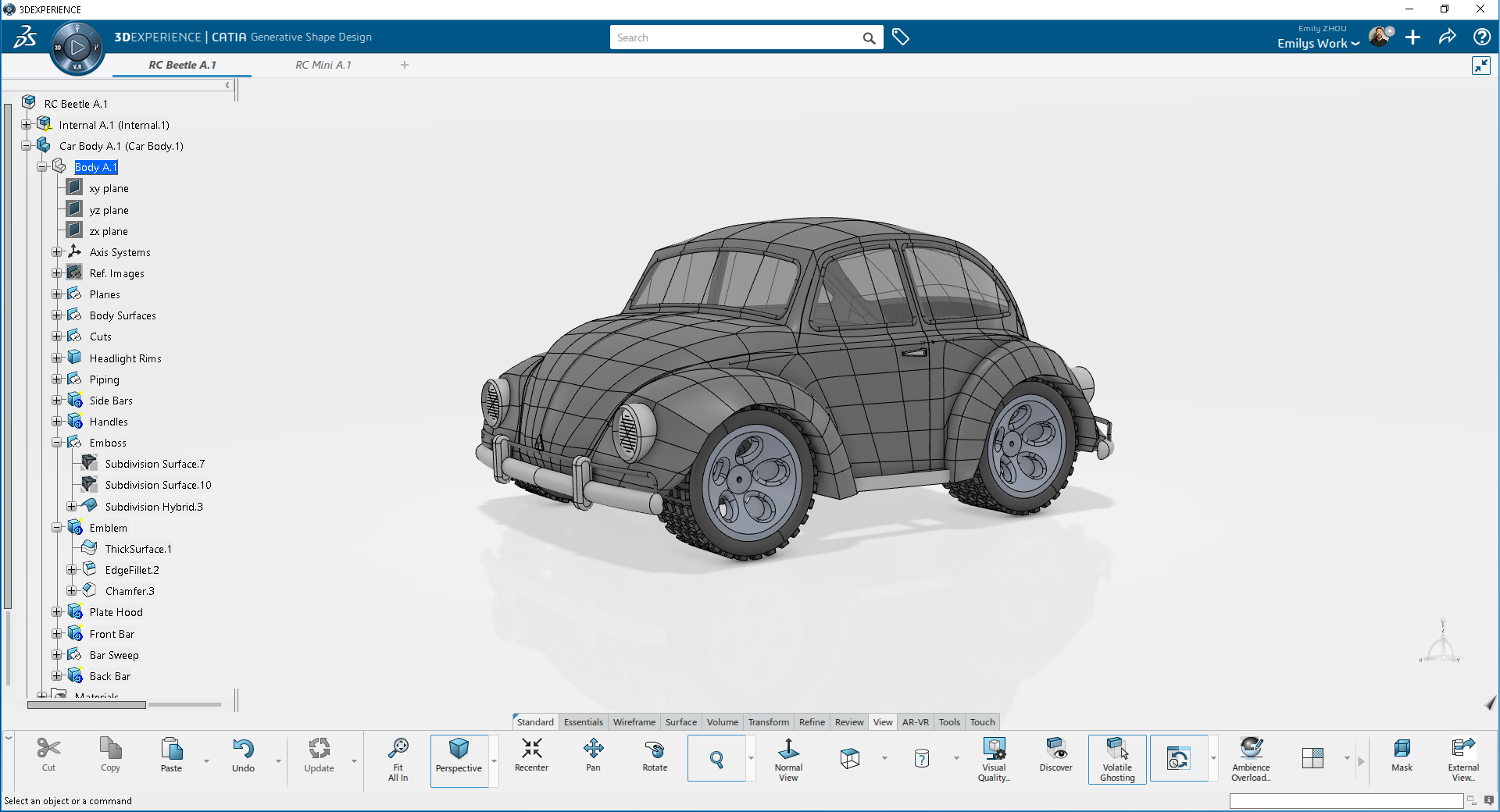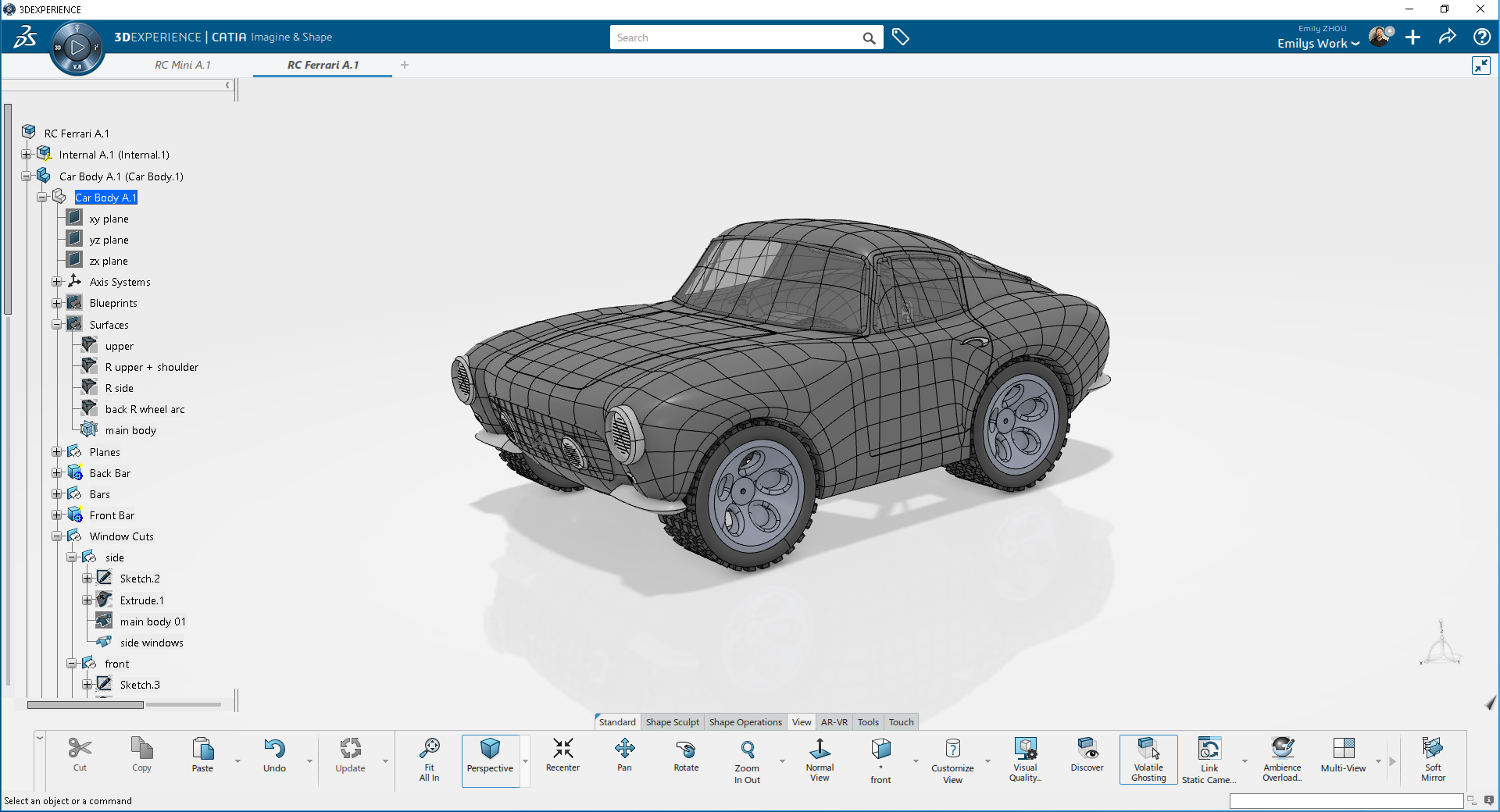 Explodes
Drive Simulation
︎ EMILYZHOU.XYZ // COPYRIGHT © 2021.